VAPORIZER AFFILIATE PROGRAM | EARN MONEY WITH NORDDAMPF
Norddampf vaporizer is one of the most famous and best-selling product lines in the industry. Our brand and products are well known – and we advertise heavily around the world to enable you to effortlessly promote and profit from our products.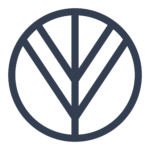 THIS IS HOW IT WORKS
1.
Sign up for our affiliate program and get approved.
2.
Write reviews, post your custom affiliate links on your website or social media.
3.
For every sale generated through your links within 30 days, you will receive compensation.
4.
Receive a wire transfer or direct deposit each month.
Our partners have unlimited earning potential. Here are some immediate benefits that set us apart:
MOST consumers prefer to buy directly from the manufacturer for convenience, confidence and warranty support. This immediately leads to an increase in conversion rates compared to wholesale partner websites. The actual physical inventory of wholesale partners fluctuates depending on what we have available for wholesale. Ultimately, buying direct always guarantees the very best selection for consumers, higher conversions and more commissions for you.
PAYOUT GUIDELINES
Standard payout – 15% of the order sale amount
PAYOUT SCHEDULE
Action lock – actions are locked 27 days after the end of the month in which they were recorded.
Invoicing – Actions are invoiced on the 2nd of the month after they are blocked.
Disbursement Schedule – Approved transactions are disbursed 20 days after the end of the month in which they were blocked.
QUALIFIED MEDICATIONS
Credit Policy – Last Click
Referral window – Allow referrals from clicks within 30 days.
It is super easy to start and earn directly with us.